Shiraz Socialist
***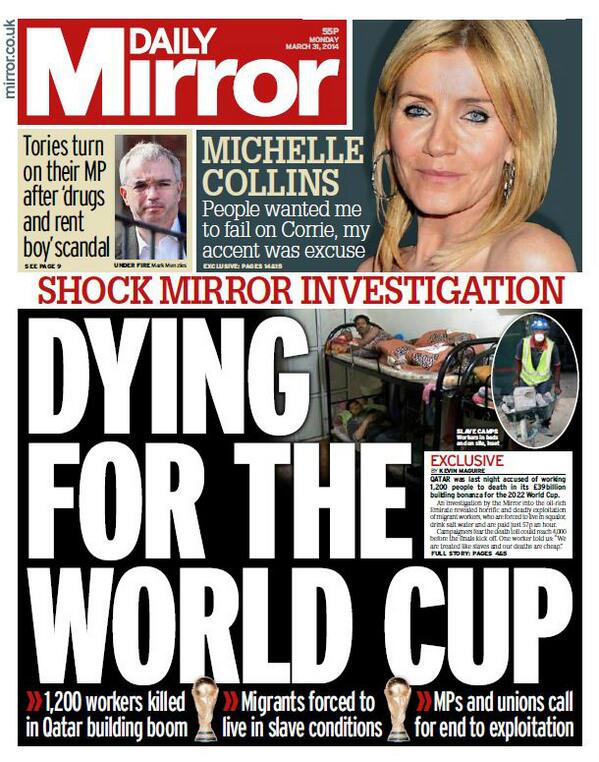 The Daily Mirror today returned to its radical, campaigning best, with a front-page lead report by Kevin McGuire on slave labour in Qatar. To the best of my knowledge, it's the first time a British tabloid has raised the issue of the murderous conditions of migrant workers in Qatar as the Emirate prepares for the 2022 World Cup (though Nick Cohen has written some excellentpieces for the Observer).
The Mirror's report:
Qatar is accused of working 1,200 people to death in its £39billion building bonanza for the 2022 World Cup.
An investigation by the Mirror into the oil-rich Emirate revealed horrific and deadly exploitation of migrant workers, who are forced to live in squalor, drink salt water and get paid just 57p an hour.
Campaigners fear the death toll could reach 4,000 before the Finals kick off. One worker told us: "We are treated like slaves and our deaths…
View original post 1,145 more words